Cake Decorating Demonstration
Wednesday, Sept. 11, 2:00
Come, watch and learn cake decorating tips and techniques from Faye Myers. She has been creating cakes for special occasions for many years and will share her expertise as she demonstrates how it's done.


Library Lunch Fundraiser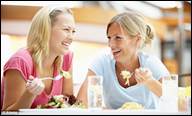 Tuesday, Sept. 17, 11:00-1:00
Buy a $10 ticket and join us for lunch in the North Webster Community Center banquet hall. Menu includes hot chicken salad, a variety of cold salads, roll, dessert, and drink. Proceeds go to the Building & Sustainability Fund to build your new North Webster Library. Tickets available at the Circulation Desk.
Game Day for Adults
Tuesday, Sept. 17, 1:00
Join us the third Tuesday each month to play group party games. Lots of fun and laughs.

Census Recruitment Information Table
Wednesday, Sept. 18, 2:00-5:00
A representative from the U .S. Census Bureau will be at the library with information about temporary job opportunities with the U .S. Census Bureau. Stop by the information table and learn how you become a 2020 Census worker.


Friends of the Library Book Sale
Thursday-Saturday, Sept. 19-21
in the North Webster Community Center Banquet Hall

Sale Hours: 8-5 Thurs., 9-2 Fri. & 9-12 Sat.
A huge selection of good quality, gently used books, DVDs, and puzzles on sale at low bargain prices. Proceeds go to support the work of the library.
301 North Main Street - North Webster, Indiana  46555
We're in the North Wing of the North Webster Community Center