Local History and Genealogy Center

Welcome to the Local History and Genealogy Center where local history and genealogy are preserved and made available to the public.  We invite you to explore our website page where you'll find upcoming events, historical information, and genealogy databases. 

Lynch Obituaries Available
This collection of over 35,000 obituaries was originally gathered by Jean Lynch of Leesburg, Indiana. Over several years, many volunteers scanned and indexed these images. Take a look!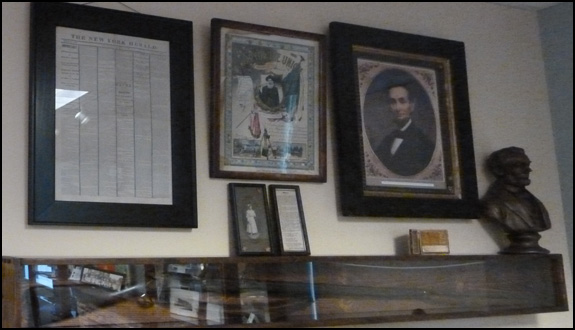 Stop by and see our Civil War Display

Use this Birthdate Calculator to calculate birth date from death date and age on tombstones and death certificates.
We hope you visit the Local History and Genealogy Center at the Library where a growing print collection of local historical and genealogical materials are available for your use as well as access to national genealogical databases. The Center provides educational resources, instructional classes, and encouragement to patrons researching their family histories. We also sponsor local historical projects and the annual Cemetery Walk. For more information, contact our Center's Director Beth Smith.